Announcing Edgar
Here's Edgar!
tropicaldatahub.org/goto/edgar
Edgar is a web based mapping tool looking at Australia's birds, and climate change. We think Edgar is pretty easy to use, but here's something to get you started: a visual overview of Edgar's interface, showing information about the Superb Lyrebird, the bird on Australia's 10 cent coin.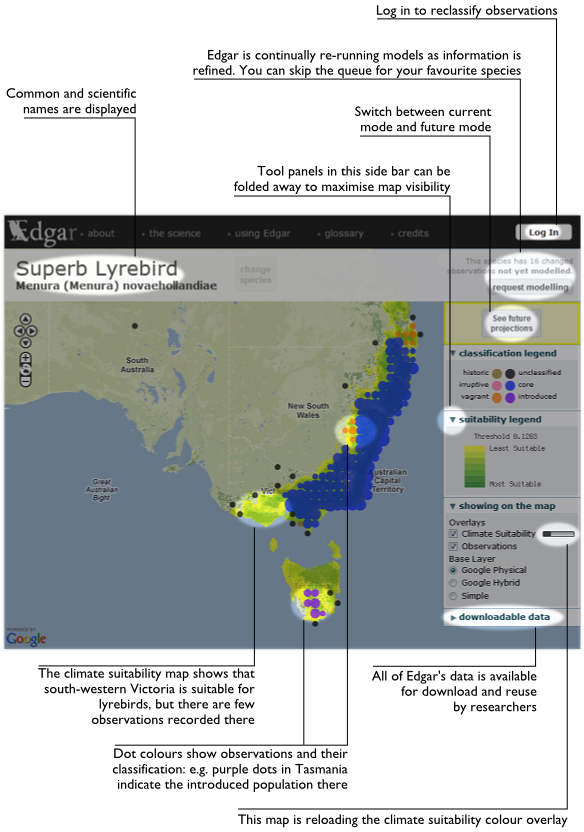 Edgar works in three modes:
Current mode: where's the bird now?
Current mode shows where a bird has been spotted, and a distribution map of where the climate is suited to that bird.
For example, the Western Rosella currently lives only in WA, but the climate around Adelaide would suit too.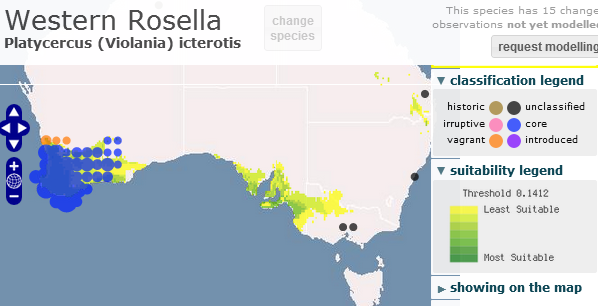 Future mode: how might things change
Future mode finds areas suitable for the bird in Australia's projected future climate, and shows how those areas will change from 2015 through to the year 2085. Here's what the Palm Cockatoo's future looks like: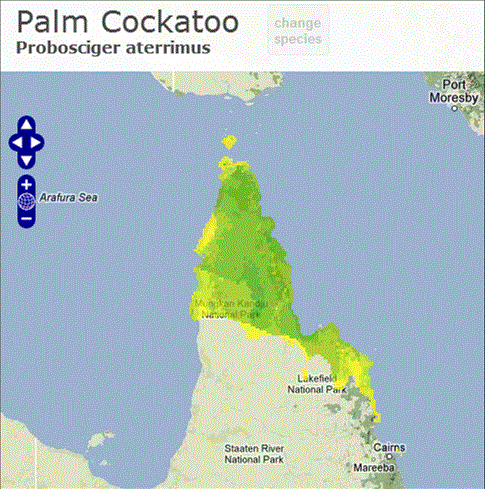 Vetting mode: cleaning the data
Vetting mode lets birdwatchers and experts improve Edgar's modelling by correcting and classifying bird observations.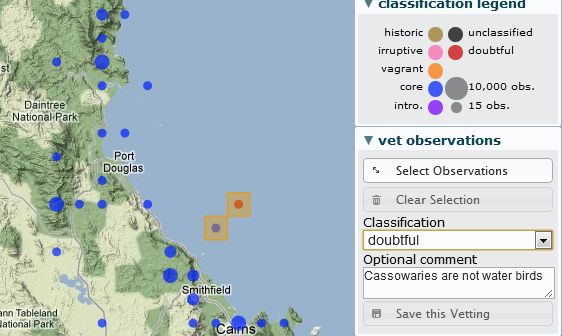 Edgar's potential
Everyone can enjoy using Edgar to explore the impact of climate change on birds; Edgar also makes the corrected observations and projected climate data files available for download.
Edgar not only collects corrections to observations, but shares them with the Atlas of Living Australia, so bird experts' knowledge is available to all.
---
---
blog comments powered by

Disqus